Consortium member
Ivy Aneas-Swanson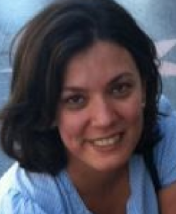 Biography
Ivy is currently a Research Associate Professor in the Department of Human Genetics at the University of Chicago.
Ivy has a degree in biology from São Paulo State University in Brazil. She received her Masters and PhD in Molecular Biology from São Paulo Federal University studying the genetics of hypertension. Moving to USA in 2005, she pursued postdoctoral training with Marcelo Nobrega at the University of Chicago dissecting the regulatory network of TBX20, a gene linked with both congenital cardiac malformations as well as late adult-onset cardiac diseases. Her studies investigating the dual role of this transcription factor showed how the combination of genomics and classical physiology readily uncovered the molecular basis for complex phenotypes that would be otherwise difficult to establish.
In 2011 she became a research assistant and has been working on several projects to characterize the impact of noncoding variants in gene expression and human diseases (obesity, prematurity and asthma).  From 2017-2019 she served as the Research Scientific Manager for the University of Chicago, Northwestern University Feinberg School of Medicine and Duke Medicine Prematurity Research Center.